07 Dec

Christmas Message

 

2020 has been a very difficult year for everyone. Businesses have been severely affected, with some businesses not being allowed to open at all.

We have always tried our best to help our clients wherever possible, whether it be with the job retention scheme claims, the SEISS claims, or just general advice about the other grants or support schemes available. With the many challenges arising (such as the difficulties in contacting HMRC during this period, etc), we hope that we have succeeded in providing the support that you have all come to expect from us.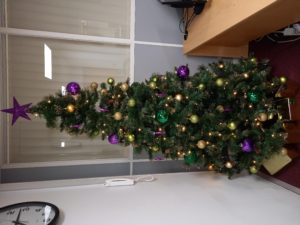 With the Christmas season now upon us, we hope that you all will have the opportunity to enjoy some relaxation and family time, and with the imminent release of the vaccines, hopefully, 2021 will be a far better year for everyone and will provide the opportunity for the country to bounce back.
From everyone at Kneeshaws, we wish you a Merry Christmas and a Happy & Prosperous New Year.
If you fancy a chat with any of the team over Christmas or in the New Year, give us a call on 01282 332091.