01 Jan

Kneeshaws Annual Statement 2019

Firstly, we're happy to say that it has been a really busy year here at Kneeshaws…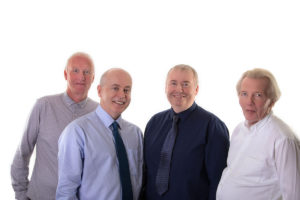 Through referrals from current clients, advertising and word of mouth, we have taken on more than 100 additional clients in 2019. This has resulted in us needing to take on extra staff to meet the demand for our brilliant services.
In March, we recruited Jade as a trainee accountant to work in our accounts department and in August we recruited Ellenor as a trainee accountant and bookkeeper to work in our bookkeeping department. Having worked with both of them previously, we knew that they were the right people for the job and they have both enhanced our team.
We are delighted that we have raised over £300 for charity during the year through fundraising events and hope to better this in 2020. Our fundraising in 2020 will continue to focus on raising money for Pendleside Hospice.
After a very successful year, we are all looking forward to the Christmas break, and we would like to wish all our clients, past, current and future, a Merry Christmas and a Happy New Year.
If you fancy a chat about any of our Accounting or Payroll services at Kneeshaws, give us a call on 01282 332091.